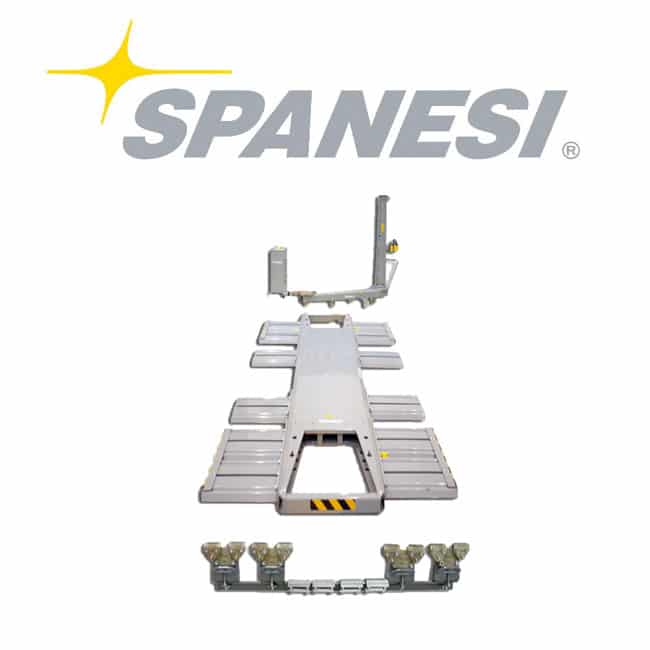 The Spanesi MULTI-BENCH Auto Body Frame Machine is available in Saskatchewan from Ideal Auto Paint Solutions in Saskatoon.
MULTI-BENCH Auto Body Frame Machine
With the Spanesi range of benches, you will be able to repair all makes of vehicles, old and new; quickly and safely.
For all kinds of damage, we have one solution, and one product that has been meticulously researched and developed. Moreover in the process of repair, the customer is guaranteed to receive his vehicle back in accordance with the manufacturer specifications.
Combined with the Spanesi TOUCH 3D Measuring system, this bench transforms into a top of the line convenient station for diagnosis and repair.