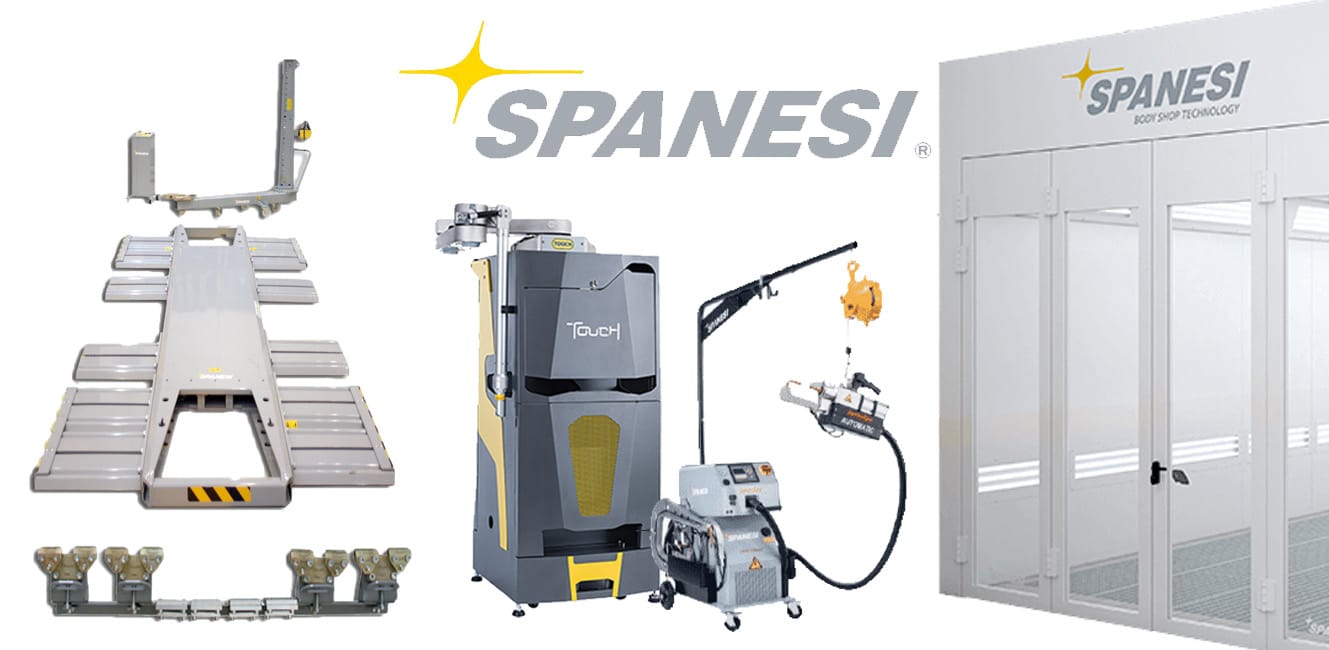 Spanesi auto body shop equipment is now available in Saskatchewan from Ideal Auto Paint Solutions in Saskatoon!
Spanesi, Spanesi SpA, and Spanesi America are a leading family of automotive repair, lifting, measuring and auto painting equipment producers. Their innovative products are sought after in the automotive repair and auto body shop solutions industry worldwide.
Spanesi's product lines include: Straightening Benches, Multi Benches, Touch Electronic Systems, Vacuum Systems, Welding Machines, Infrared Lamps, Lifts, Painting Tools, Spray Booth Equipment, and Manual, Pneumatic, Electric, and Hydraulic Tools.
Spanesi Auto Body Shop Equipment From Ideal Auto Includes
Click on an image to learn more