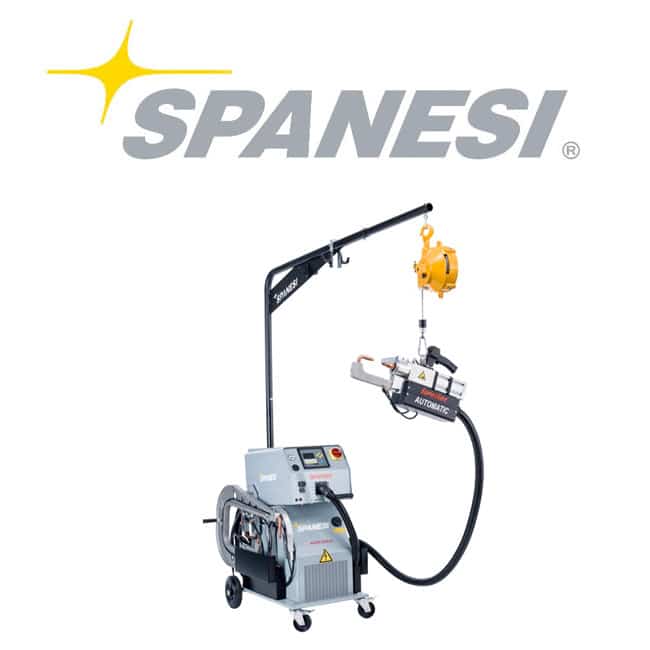 The Spanesi 14500A welder is now available from Ideal Auto Paint Solutions in Saskatoon, Saskatchewan.

Spanesi 14500A Welding Machine
All types of steels
The 14500A welder is capable of welding all types of steel, including high strength steels and advanced high strength steels.
Inverter
The inverter ensures excellent penetration into the substrates.
Automatic thickness recognition
Fully automatic with material recognition using the SMART Auto Set feature. Manual adjustments are also available to allow the operator to adjust the welding parameters.